Ladbrokes Life Adventure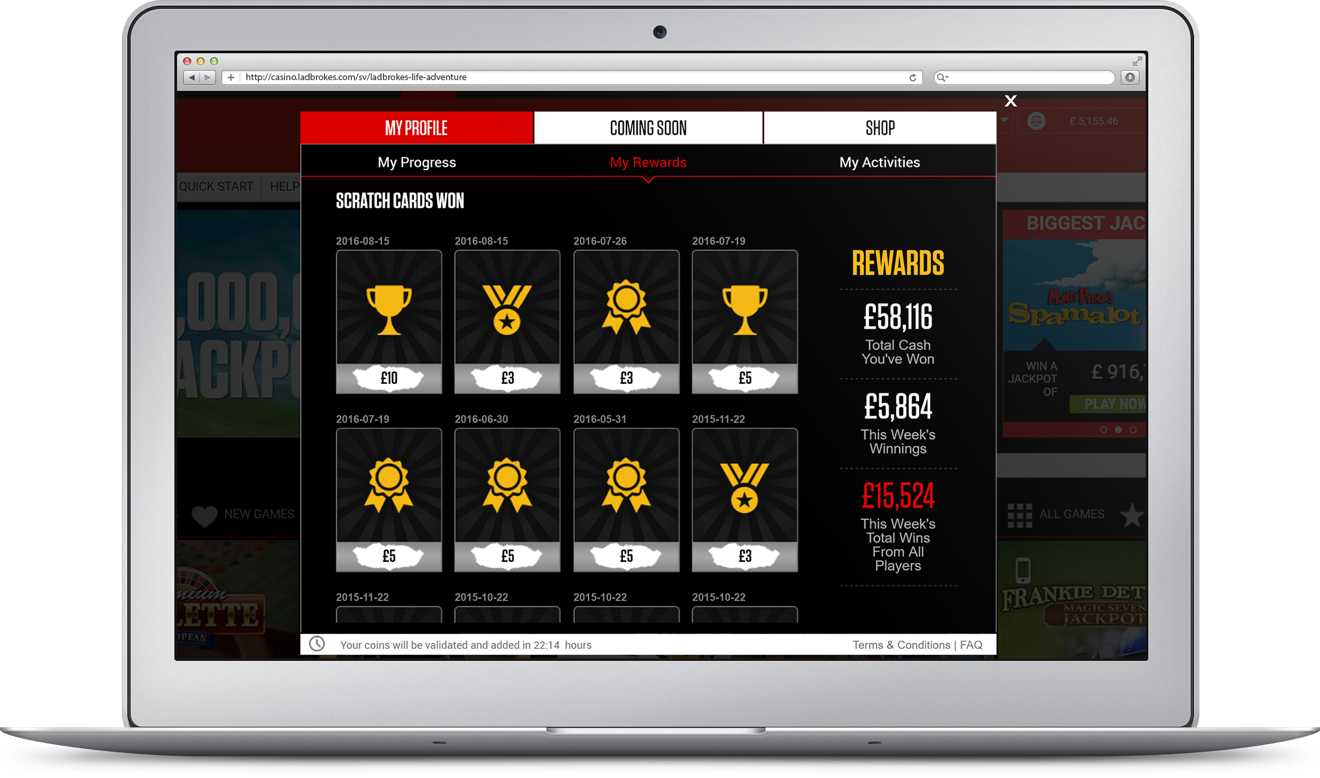 Our new rewards scheme is the most innovative and
ambitious in the gaming industry
— Pablo Grunbaum, COO Ladbrokes Digital
The Ladbrokes Life Adventure introduces a personalized game experience for its players.
Captain Up provided the gamification, social and communication layers, offering features such as; personalized gamification area, avatars and user profiles, in-app inbox, challenges and multiple currencies.
By gamifying rewards, Ladbrokes introduced multiple currencies to enrich the player journey. The player is presented with various challenges, once a challenge is completed, the player is awarded with coins. These coins can be redeemed for cash prizes, in a fun and engaging way via branded scratch cards.
Bottom Line
Introduce social elements to enrich the user experience

Attract Millennials by offering out-of-the-box social features

Bridge the gap between real money and social arenas

Drive positive competition amongst your players using tournaments, challenges and leaderboards.